TV Everywhere and HbbTV services to Broadcaster
Growing nationwide TV channel
AlfaTV is a Finnish commercial TV channel that started in 2012 with the name of BC-TV and changed to AlfaTV in 2013. AlfaTV is owned by Brilliance Communications Oy, whose owners are private persons and not part of any large media company.
The AlfaTV content includes movies, entertainment, culture, actuality and thematic programs. The daily programming is based on hourly defined blocks. The channels broadcasts daily between 07:00–12:00 and during prime time 19:00–24:00. AlfaTV is a generic channel aiming to reach wide audience with specific attention to people in the 55+ target group.
Alfa TV is a Finnish private commercial TV channel with coverage around the whole country. It's available on national terrestrial TV, cable, IPTV and OTT services.
This case describes how Icareus carried out online (and HbbTV) services, based on the Icareus TV Everywhere solution, so that the TV viewers could follow their favorite TV channels, everywhere, at all times. We delivered the full service in cooperation with our partner company, national TV network operator, Digita.
Empty canvas for a state of the art solution
Alfa TV is a rather new TV channel, launched in 2012, that got nationwide distribution in 2017. Previously, the channel did not have any online or web TV service, but wanted to serve their viewers better. Alfa TV presented its needs to Digita, the company responsible for the terrestrial network distribution, and which then started to plan the service together with its partner company, Icareus.
Live and on-demand support
The basic features needed were to provide Alfa TV viewers with an opportunity to watch Live channels, browse the old programs on the catch-up TV service and get the EPG data of present and coming days.
User experience and look&feel based on the channel brand
Naturally, Alfa TV wanted its TV Everywhere service UI to be based on their own brand. In addition, all the online services had to work on all browser environments like desktop, tablets and mobile, but also on HbbTV SmartTV end devices.
Fast transcoding and program publishing
Alfa TV produces a lot of TV programs as well as live broadcast. The programs are recorded and after that, as the channel desired, the files transcoded to different presets in order to optimize the user experience and to publish those as soon as possible on the online service.
Service management from AlfaTV
Operating a TV channel and daily content production is a hectic business and thus Alfa TV also required that their own employees should be able to manage all their content and services via an easy-to-use cloud based management user interface, without the help from a tecnical service vendor.
"Icareus has a long experience being a trusted technology partner for TV channels and broadcasters. AlfaTV is a growing TV channel in Finland and we are extremely glad to start co-operating with them."
Total solution for quality and easy usage
The Icareus TV Everywhere solution delivered to Alfa TV,  based on Icareus Suite Online Video and TV Platform (OVTP) platform, includes a high quality content delivery network (CDN), a branded responsive web user interface and video players on Alfa TV's own "Permanto" services, accessible on any device, anytime. It also includes a HbbTV catch-up TV application, which is available on HbbTV devices on Alfa TV's channel.
Icareus TV Everywhere allows versatile services
With the Icareus TV Everywhere video cloud solution, Alfa TV is able to manage its catch-up TV service, Live TV channel, EPG, Advertising and advanced content searching tools.
Customized User Interfaces
The user experience is customized based on the Alfa TV's brand guidelines, but still running on the highest quality Icareus TV Everywhere responsive web template, working on all mobile, tablet, and desktop devices, and other web environments. Alfa TV's Permanto service was published on the Internet and HbbTV systems.
Speeding up with dedicated transcoding
As speed of the content preparation is crucial for AlfaTV, Icareus TV Everywhere provides a robust content platform including efficient tools for uploading the video content to the cloud, automatic and dedicated transcoding processes to the video files with wanted presets, versatile options to manage the content and its metadata, as well as distribution shortcuts in its best possible quality. This scaling platform meets the needs of small or large audiences.
Icareus worked on the delivery project in co-operation with Alfa TV and its partner Digita to meet all the needs of the customer for the online video service.
As a solution, the customer got the responsive web based Permanto TV Everywhere service, from which the TV channel viewers watch the live channel, browse and watch programs from Catch-up TV services, see the program data from their Electronic Program Guide and are able to search for different content.
The customer can manage all the content from the Icareus cloud video service and publish videos, start advertising campaigns and customize the look&feel of the video players and HbbTV based SmartTV service.
The delivery of the project took about 30 days.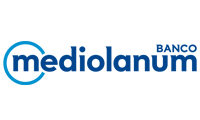 Cyber secure video communication
The Mediolanum banking group, to which the Banco Mediolanum (Spain) belongs, was born in 1982 with the aim of serving families through the care of their finances. It currently has more than 1,380,000 customers in Italy, Ireland, Germany, Luxembourg and Spain.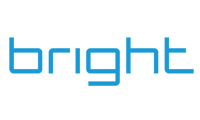 Enterprise Webminars and Video Events
With over 400 employees in three countries, Bright is the leading Nordic provider of event, entertainment and experience services. Bright's competent, knowledgeable and passionate staff combines decades of experience with new ideas to create exceptional experiences.
Since 2012, Caprice Oy has been implementing the International Minifiddlers project, which is a distance education solution for violin studies. The Minifiddlers clients include music institutions, universities, teachers, musicians and broadcasting companies around the world.