Popular group exercise classes as a paid Live streaming service
A story of how the Covid pandemic hit well-being and sports industry, Lavis practitioners, and how Icareus helped turn problems into new business opportunities.
Covid crises forced change, but brought new business to the sports industry
Lavis-Lavatanssijumppa Oy (https://www.lavis.fi) is a Finnish company offering LAVIS group exercise services. In 2014, the company's CEO and founder Sirkku Pusa and partner Johanna Partanen jointly developed the hugely popular LAVIS stage dance workout, which combines the best pieces of dance with group exercise classes.
There are more than four hundred trained instructors in more than sixty locations, and there are thousands of passionate enthusiasts of dance and exercise in Finland. "Lavis" is a registered trademark. Lavis is the content producer for the LavisTV service.
The Lavis TV service is operated by Lets Virtual Oy (http://www.letsvirtual.com), which is responsible for coordinating the Lavis TV service, customer service, marketing and invoicing. Let's Virtual Ltd is a Finnish start-up company that develops and promotes online well-being services, the well-being of employees of corporate customers and the vibrancy and quality of life of elderly and senior citizens through sports video services.
Lavis TV is an online group exercise service that serves Lavis stage dance enthusiasts throughout the Finland, but also on some European countries.
This case example shows how the Covid pandemic hit well-being and sports industry, Lavis practioners and how Icareus helped turn problems into new business opportunities.
We also explain why the Icareus Enterprise Video service was able to meet the service's extensive list of requirements with e.g. its customized interfaces, but nonetheless, we only released the service in 2 weeks!
The corona pandemic hits well-being and sports actors
The coronavirus pandemic hit the field of well-being and sports service providers when group exercise and various group meetings were banned and people stayed in their homes. This was also experienced by Lavis-Lavatanssijumppa Oy, which runs LAVIS group exercise classes and trains instructors from all over Finland.
Compensating the old and generating new business
Lavis had to quickly get a solution to serve its customers and enthusiasts, but at the same time also commercialize its content. The starting point of the service was to compensate the losses of the group exercise income, but at the same time to create a new service to bring new growth for the company.
As a solution, it was decided to start Live Lavis classes as paid content packages so that Lavis practioners could also attend the classes from home.
Requirements for public video streaming service: reliable and UX branded and embedded
The Lavis service required a reliable video service with a user interface that could be easily customized to meet the Lavis brand and needs. The user interface also had to be responsive so that video streamscould be viewed on all different browser-based terminals, such as a computers, mobile phones and tablets. In addition, the entire Lavis TV user interface had to be embedded to Lavis home page so that users could feel that they were using the Lavis service.
Requirements for video content management: Live broadcasts, recordings, catch-up and program information
In paid video content services, it is important to provide new content to canopies on an ongoing basis. In the case of Lavis TV, it's almost daily Live Hours. However, from a content management perspective, it was important that service administrators and Lavis instructors could easily add the Live class information to the service by themselves, that the system would automatically record the Live streams and publish them for viewing by subscribers.
Requirements for service management: content packaging, subscription fees and subscriber management

In addition to the video content, the end-user subscriptions and payments for the service had to work automatically: The system had to support both end-user registration, purchase, payment, login and order management, as well as administrator's content packaging, pricing and subscriber management.
Icareus Video cloud is a fast solution for all needs
Icareus video cloud provided a solution to implement and commercialize LavisTV and met all the video streaming, content and service management needs. Icareus service includes:
• Live channels for streaming and program guide
• Transcoding of live streams into several different qualities for optimal use on all network connections
• Adaptive video distribution to all terminals even globally
• Icareus Event and Webcast tools for creating, automatically recording and publishing Live events
• Video assets management including recordings, other on-demand videos and metadata
• End-user registration, self-management tools and video-CRM subscriber management
• Content packaging modules as well as Suite voucher payment
• Bambora payment services that support credit / debit card payments, online banking and billing for both one-time and monthly subscription fees.
• Responsible and branded web interface
In addition, the entire user interface had to be embeddable to be part of the Lavis homepage so that the users felt that they were using the Lavis service. Combining of all of these gave birth to the Lavis TV that looks like Lavis brand.
Dance studio for Live streaming studio
For Live broadcasts and content production, Lavis' rehearsal studio was transformed into a streaming studio. Let's Virtual implemented the studio with a fast to implement, easy-to-use and low-cost solution that could be easily managed by all the Lavis instructors having the Live events.
The service was released in just 2 weeks
Despite the fact that a new Live broadcast studio had to be built for the release of the service and Icareus customized a responsive website for LavisTV, the first version of the service was released to Lavis enthusiasts in just 2 weeks. The service was launched to everyone for a free two-week period, after which it was made chargeable.
"The coronavirus pandemic hit us as dramatically as it probably did to all other sports providers also. Fortunately, we had been in touch with Icareus before and discussed setting up our own streaming service. Therefore, it was possible to design and implement LAVIS TV on a fast schedule in this exceptional situation. We have received a lot of positive feedback about this service and for many it has been a breather in this situation when hobbies are on a break everywhere"
Icareus video cloud offers the easiness, security and a high amount of features of the cloud service, but also flexibility of the customizable user interfaces,which meet all the branding needs of the customers. That's why the premium LavisTV service, which was branded entirely according to Lavis brand guidelines, was launched so quickly in collaboration with Let's Virtual, which was responsible for building the broadcast studio.
The Covid crisis began in the spring of 2020, and during this time Lavis has been able to serve both its old customers through LavisTV allowing the to practise and bring them joy at home, as well as reach many new customers who did not know Lavis before or did not live close to Lavis dance centers.
During 2020, partners Lavis, Let's Virtual and Icareus have further developed Lavis TV and will continue to work both to improve the service of existing Lavis TV customers and to bring completely new online video services to the market.
Live -online streams 2020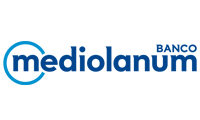 Secure Online Video Communication
The Mediolanum banking group, to which the Banco Mediolanum (Spain) belongs, was born in 1982 with the aim of serving families through the care of their finances. It currently has more than 1,380,000 customers in Italy, Ireland, Germany, Luxembourg and Spain.
Enterprise Webminars and Video Events
With over 400 employees in three countries, Bright is the leading Nordic provider of event, entertainment and experience services. Bright competent, knowledgeable and passionate staff combine decades of experience with new ideas to create exceptional experiences.
OTT Video and Service Management for Horse Racing
Veikkaus is the Finnish government-owned betting agency which holds a monopoly in the country. It was formed in 2017 as a merger of three previously existing betting and gambling agencies of Veikkaus, Fintoto and Finland's Slot Machine Association.