Tampere Trade Fairs brought their events to the hybrid era
Domestic and international events for consumers and businesses
Tampere Trade Fairs is Finland's second largest trade fair company, which organizes targeted and high-quality professional and consumer fairs and other events at the Tampere Fair and Sports Center.
The company has decades of solid experience in conducting high-quality trade fairs and interesting consumer fairs. The program has a total of more than 30 events, of which twenty are held annually.
As part of the annual Subcontracting Fair, the networking event SubcontractingHEAT was organised and related awards held. It's where the industry's best companies are awarded and start-ups given the chance to pitch their solutions.
To reach the maximum audience for the networking event, both around the exhibition halls and for the remote participants via video, for the three day event, Tampere Trade Fairs relied on Icareus Enterprise Video Cloud. They launched not only a branded video portal that brought together live events and recordings but also an IPTV user interface, through which the webcast of the Subcontracting HEAT stage reached the people touring the exhibition halls.
One significant change in today's business world is the rise of agile start-ups in more traditional industries and their close cooperation with established large companies.
As part of the annual Subcontracting Fair, Tampere Trade Fairs organizes the SubcontractingHEAT networking event, which is aimed to link industry veterans to start-ups and to nurture and accelerate the collaboration between these companies.
A key part of the SubcontractingHEAT event is the SubcontractingHEAT stage, where companies are awarded, and start-ups can pitch their solutions to the public.
Tampere Trade Fairs wanted that the high-quality Subcontracting HEAT's pitches and awards would reach as many people as possible. They wanted to utilise the power of video, both at the fair around the exhibition halls, and to reach the participants joining remotely from homes and offices.
Tampere Trade Fairs and Subcontracting Fairs are valuable brands, so they wanted to own all the video content produced during the event and that it is only available in a brand safe and secure environment. Additionally, the video portal had to integrate seamlessly to Tampere Trade Fair's own web presence.
Icareus Enterprise Video Cloud was selected as it provided Tampere Fair everything they needed.
SubcontractingHEAT video portal with the customer's own domain offered numerous advantages
Tampere Trade Fairs decided to use Icareus Enterprise Video Cloud's video portal template to launch a branded video portal that collects all the live streams and video clips from Fairs into a single place and user experience.
This enabled them to do effective marketing and manage the social media channels to drive viewers to watch the hundreds of recordings from SubcontractingHEAT live events, performances and start-up pitches to the SubcontractingHEAT video portal.
Tampere Trade Fairs key reasoning to only offer the videos in the video portal was that
They value their brand and wanted to offer a premium video experience
They wanted a longer and more focused user engagement for B2B content and studies have shown that videos are only watched on average for about 6 seconds on social media platforms
They wanted to ensure that no competitor videos or in-approriate material would be presented in connection with their content
Thanks to the various templates it took Icareus only a day to launch the SubcontractingHEAT responsive video portal that works on all desktops and mobile devices. The template was branded to meet their look, and it was published in the fair's own internet domain to make it easy for trade fair visitors to find, and mad it a part of the entire fair experience.
In addition to the video portal, Tampere Fair was able to publish and embed videos on its other websites and partner channels.
The people in the exhibition halls are reached via a TV screen
Icareus Enterprise Video is the only corporate video solution in the world that offers companies the opportunity to take advantage of the "big screen" in public space communications and events. As part of the service, Tampere Trade Fairs introduced the Icareus template-based IPTV user interface and IP set-top boxes, which were connected to televisions located around the exhibition halls. With it, the stream from the SubcontractingHEAT stage also reached the people touring the exhibition halls.
Ease of use allowed for quick deployment
Thanks to Icareus Enterprise Video cloud's optimised workflows, Tampere Trade Fair was able to publish their first videos without extensive training and onboarding. The intuitive user interface was welcomed by the event, event production, communication, and marketing teams.
Virtual events and exhibitions will grow from single stage to multiple simultaneous live feeds
The pandemic accelerated the planning of future virtual and hybrid events at the Tampere Fair. Icareus Enterprise Video will offer flexibility and a future roadmap to expand the event experience from single video stream to multistream exhibitions where participants can freely select what they watch.
Through Icareus Enterpise Video's video portal, Tampere Trade Fairs was provided an easy-to-use and high-quality platform for exhibitors and participants to reach their stakeholders and target groups outside the fair.
Centralising both live and on-demand content in the brand-safe video portal increased the total video engagement and average time for viewing video. It increased the effectiveness of the event and the value to the exhibitors.
Tampere Trade Fairs will be using Icareus Enterprise video in the future to organise more high quality and diverse hybrid events, where they can reach participants both on-site and remotely.
Making the event an audiovisual experience
All the events were transferred online in the spring of 2020 "overnight" and CapitalAV reacted quickly to the change. The solutions in use were not sufficient to meet customers' workflow, quality and feature requirements. Capital AV started to use Icareus' Event and Webinar solution that enables Capital AV to turn virtual events into experiences in line with its goals.
Enterprise Webminars and Video Events
With over 400 employees in three countries, Bright is the leading Nordic provider of event, entertainment and experience services. Bright's competent, knowledgeable and passionate staff combines decades of experience with new ideas to create exceptional experiences.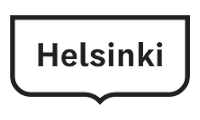 Online Video communication and services for Citizens
Helsinki now has a single content hub for video for citizens, tourists, and personnel. It enables Helsinki to streamline its video communications and better use the power of video. Helsinki can also engage the younger audiences who prefer video and provide all in all better service to their citizens.