Broadcast and Hybrid-TV Service Management Platform
HbbTV Streamer Carousel | EPG Generator | OTA-SSU server | HbbTV Services | Addressable TV | Lab Solutions
Icareus Playout is a highly robust and future-proof DVB broadcast service management platform used by world leading TV operators and broadcasters like SES (Luxemburg), Cyfrowy Polsat (Poland) and Mediaset (Italy).
The modular platform grows with your business requirements and our high-quality service and support guarantees broadcast grade 100% uptime.
Read more about the product editions:
EPG and PSI/SI
Carousels and HbbTV
SSU and OTA updates
Compact Lab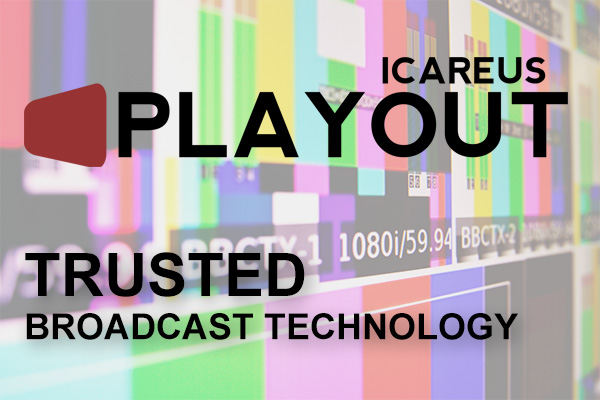 Icareus Playout has been in production since 2004 and is trusted by leading operators and broadcasters serving customers in 50 countries
Icareus Playout customers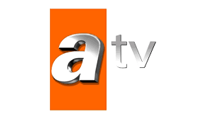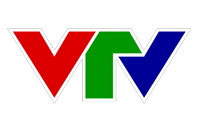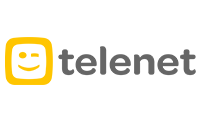 Benefits of Icareus Playout products
Years in productions use (since 2004)
TV viewers served daily with on Icareus Playout systems
Comprehensive EPG platform to manage DVB services
Icareus Playout EP enables broadcasters and network operators to manage multiplatform EPG on a single integrated platform.
Generates all necessary PSI/SI and EIT –tables needed for a premium DVB network or to serve the IPTV /OTT middleware platform.
The Icareus Playout EPG server automates the service and program information generation and frees resources for other activities.
With optional modules, you can extend the feature set of the EPG server to include e.g. interactive applications or data carousels.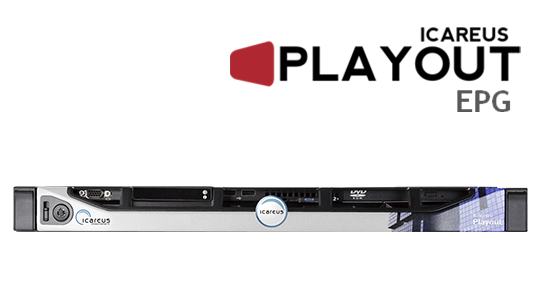 World leading DSM-CC Object and Data Carousel
Icareus Playout CS is a professional DSM-CC Object and Data Carousel server.
Icareus Playout CS is used for streaming TV Applications based on HbbTV, MHP, OpenTV and MHEG-5 standards.
The DSM-CC Carousel can also be used for other datacasting services, and offers features Normal Play Time (NPT) and playout of Stream Events. The server can also be integrated with third party automation systems for synchronisation with play lists and schedules.
The solution is fully integrated with Icareus Playout EPG server and Icareus Suite TV and Video Cloud.
The carousel has been tested with more than hundred different set-top box and TV sets.
DVB OTA (Over the Air) updates made easy
Targeted at DVB network operators, the Icareus Playout CS200 bootloading server provides a central point for the broadcasting firmware upgrades to set-top boxes. Icareus Playout CS200 OTA SSU Server supports the following methods for bootloading and downloading of firmware upgrades:
DVB-SSU (Simple&Enhanced profile)
Nordig
Playout of proprietary streams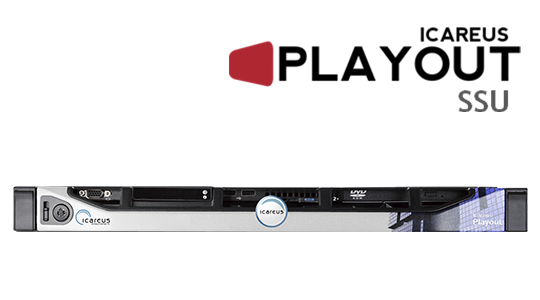 Compact Lab server for development, testing and piloting
Icareus Playout PC100 Compact is the perfect solution for broadcasters, system integrators, academic institutions and practically anybody who needs a complete broadcasting solution for interactive and videoservice testing and development.
PC100 provides all the basic functionality needed for managing and broadcasting interactive content. It consists of a DSM-CC object carousel generator, a PSI/SI generator, a scheduler and a transport stream multiplexer. Pre-recorded TS/PS audio/video streams are used as a standard option. Additionally, an optional real-time video encoder can be used for broadcasting live content.
Thanks to our video player, you can embed the stream either on your own homepage or create your own video site, where you can also import recordings and other video clips from the event.
If you distribute premium content, we offer a variety of tools to commercialize your content.
Latest Icareus Playout related news and blogs
DVB-TA is the new specification by DVB Project that defines a technical framework to offer dynamic ad substitution on broadcast networks. It is an good initiative to
Read more »
Open Beyond, a Greek commercial free-to-air TV channel, has acquired Icareus Playout Carousel platform to provide hybrid broadcast and broadband (HbbTV) interactive TV services in Greece.
Read more »
We have great news again! Watch our latest News video: Watch our Elina tellings about Icareus Suite Video cloud to Library Cinema, Icareus EPG to OIV's DVB-T2 in
Read more »
World Class Services to guarantee the highest availability
You can choose the support package that suits you
We offer various support service packages up to 24/7 support.
You can also count on our help when you start using the Icareus Suite service. We strive to make your life as easy as possible
Our basic support includes e.g.
Email, phone and online support and assistance with installations and configurations
Agreed response times in problem situations
Software updates and fixes
Priority functionality requests