Icareus' First-class Video Platform Solutions
Video cloud service made to order
For Companies and Third Sector Actors
The look of your own brand, from website to video player. No ads from others!
Training videos, news, internal communication… All in accordance with accessibility directives.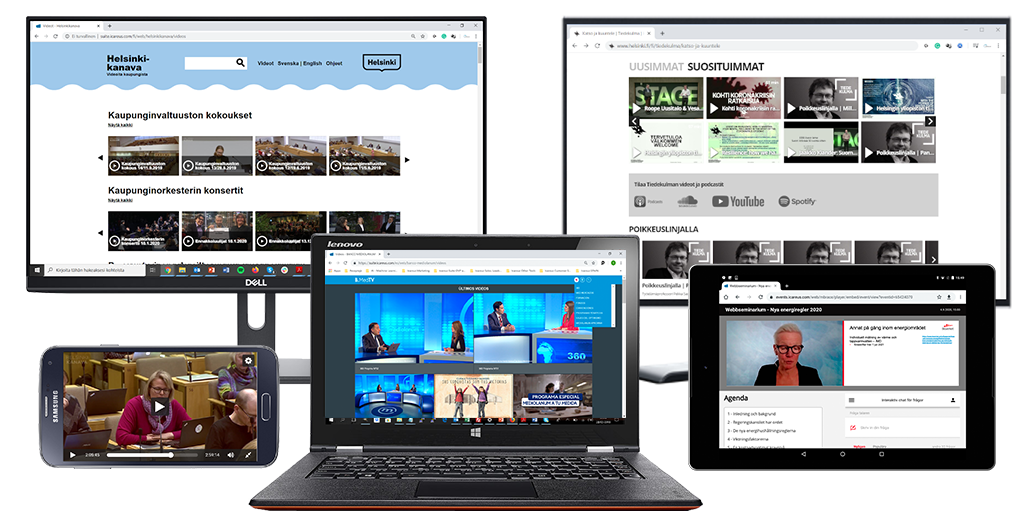 For Teaching and Training
For both teachers and learners, video is an excellent tool – especially if you have the tools to make the most of it.
Information about future events and matches from start to finish, live and recorded. Training videos, fan chats, pay-per-view – you want it, your solution has it.
For TV, Content Owners, and Other Media
Videos for all environments, user interfaces for all terminals. An extensive library of features for both you and the end-user. And, of course, versatile possibilities for monetization.
Fast events and event recordings on pages that are exactly what you want, both in terms of appearance and user interface features.