Icareus Suite combines the easiness and economic efficiency of the cloud service with the opportunities of the custom solutions
Icareus Suite Online Video and TV platform (OVTP) enables content owners, broadcasters, TV operators and publishers to manage, monetize and distribute their on-demand video, live streaming and video events. 
It is a complete cloud service to manage video assets, channels and subscribers, for both subscription and transactional business models. Icareus Suite Cloud provides a high quality, scalable and robust video cloud, even for global needs.
Icareus Suite is the most versatile video platform on the market for both small and large customers
Icareus Suite is modular, and each customer can choose the features they need. With open interfaces and rich configuration options, we will provide exactly the video platform the customer needs.
The video distribution is optimized to provide best user experience on all the networks and end-devices. With the help of the best quality global content delivery networks, we provide the best content  quality from Scandinavia to Australia. 
Icareus Suite video cloud customers: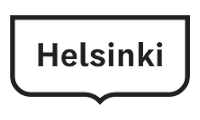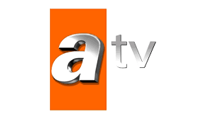 Join the group of satisfied customers!
"We have enjoyed working with Icareus due to their flexibility, technical knowledge and ability to quickly react to change."
"We appreciate Icareus for the good and flexible service and on behalf of AlfaTV team, I would like to thank everyone involved."
Key Benefits of Icareus Suite
Icareus Suite – an online video service offers numerous benefits for your organization, partners and customers.
Our pre-packaged solutions for customers:
The Icareus Suite video cloud service offers companies ready-to-use services and solutions.
Icareus Enterprise Video solution is a suite of tools to create opportunities, improve the sales and brand awareness, to train and educate own employees and sales channels worldwide and to communicate quickly and effectively through the whole organization.
Live streaming and video events – sports, concerts, enterprises, training and event companies organizing webinars and Live webcasting events and streaming services. Monetize your matches, gigs, master classes and other events with paywall or advertising. 
The Icareus TV Everywhere solution helps TV broadcasters, channels, content owners and distributors reach and commercialize their viewers anytime, anywhere, both on DVB broadcast and open Internet environments.
Icareus OTT is targeted for TV operators and content distributors who want to monetize video services on the Internet. The solution allows the service provider to extend a traditional IPTV, cable, satellite or terrestrial service to the open Internet.
Icareus Suite is a video solution for a professional organization
Video hub
In the video library, manage all your videos in one interface
Live streaming
Luo kanavia ja aloita omat NettiTV lähetyksesi
Video Events
Create new webinars webcasting and other online events just in 1 minute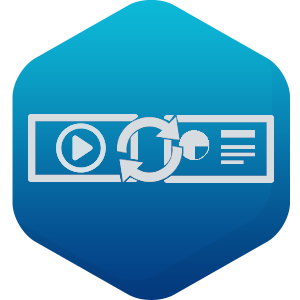 Webinar synchronization
Webinar slides are synchronized automatically with recording
Recordings
With automated Live -stream and webinar recordings you can publish those in real time
Customized videoplayer
Customize the video player based on your brand and needs
Embedded videos
Embed a video portal or individual videos on your website
Video portal
Own a video portal to the intranet or the internet with your own brand and features
Trimming
With trimming tool, you can quickly cut and publish highlights from your online videos
Playlist channels
Create info or advertising channels from your own videos on cloud
Transcoding
Video Cloud automatically creates optimized versions of your videos for different end devices
Simulcast
Live stream simulcasting to your web site, Youtube or Facebook
All end devices
Supports all the end devices from mobile phones to SmartTVs
Adaptive
Thanks to the adaptive distribution, your viewers get the best viewing experience on all terminals
Global distribution
Content distribution through the world's leading Tier1 operator globally
Content packages
With content packaging, you manage various Live, event and VOD services and their pricing
Paywalls
Monetize your content with payment wall (subscription, pay-per-view or transactions)
Payment methods
Supporting all the most popular credit and debit cards, PayPal, and vouchers
Advertising
Ads management supporting both video and display advertising and integrations to DSP/SSP platforms and ads servers
Program guide
With electronic program guides the user knows about upcoming programs and events on your channel
Analytics
Analytics helps you to understand live and VOD viewing, conversions, engagement and advertising and buying behavior
Open APIs
With open API interfaces it is possible to integrate other solutions and develop new applications to Icareus Suite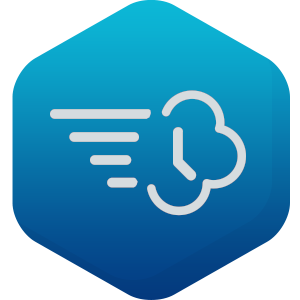 Fast launch
New Icareus Suite video cloud account can be delivered in 1 day
Quality and reliability
Icareus Suite based on video services are used by millions of end users on daily bases and it is trusted by e.g. leading TV channels and operators
24/7 support & maintenance
Competent customer support is available in English language at the service level of your selection
Latest news about Icareus Suite
5 reasons why you should build a video academy. 2020 changed the way we do business, meet people and live our daily lives. One of the outcomes of the pandemic is the explosion of online events, trainings, webinars and live streaming as well as other video consumption…
Read More »
Helsinki, 04.02.2021, Icareus has delivered a renewed Helsinki Channel service to the City of Helsinki. The Helsinki Channel is the city's video communication channel and offers important and current content to the city's residents.
Read More »
Here are ten important reasons why you shouldn't use YouTube as your company's or public organization's main video platform: 1. NO COMPANY OR PUBLIC ORGANIZATION WILL BE
Read More »
World class support services
Get the support that suits your needs
We offer various support service packages up to 24/7 support.
You can also count on our help when you start using the Icareus Suite service. We strive to make your life as easy as possible
Our basic support includes e.g.
Email, phone and online support and assistance with installations and configurations
Agreed response times in problem situations
Software updates and fixes
Priority functionality requests