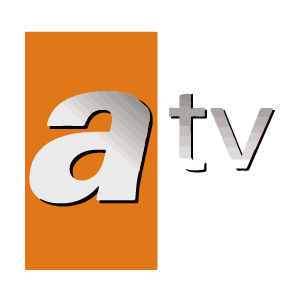 Audience Measurement and HbbTV for masses
Audience Measurement from 2 million+ Turkish TVs and HbbTV services for four channels with the effort of one
ATV (also stylized aTV) is a Turkish free-to-air television national network that was launched in September 1993. ATV is an acronym of Actual Television (Aktüel Televizyonu). The current owner is Turkuvaz Media Group. Turkuvaz Media Group (TMG), Turkey's second largest media group, operates in television and radio broadcasting, newspaper and magazine publication and printing.
Its five channels reach the majority of the Turkish audience, from children to seniors, each a leader in their own category. ATV also owns channels like ATV Avrupa, available in Europe and other Middle-East countries, via satellite.
It has over 1000 employees and is considered an innovative and leader company in new technologies.
Icareus was commissioned to design and deliver the best hybrid TV service in Turkey using HbbTV technology. ATV wanted to widen their extensive program catalogue via hybrid TV, to improve the total viewing experience, understand their viewers' behaviour and build new business models around addressable TV.
This case showcases how TV channels can benefit from a extensive hybrid service and increase their viewer satisfaction.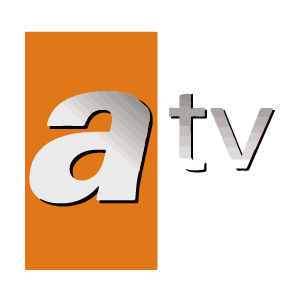 ATV required an end-to-end solution to offer HbbTV services to their viewers, and at the same time use this technology for audience measurement purposes, generating new revenues from addressable TV advertising.
ATV wanted to be one of the first channels to lauch these services, which meant that the timeline for deployment required already existing application templates and platforms that could be modified for ATV purposes as soon as possible.
Easy and fast solution
Icareus built a turnkey HbbTV solution based on its existing products that enabled ATV (www.atv.com.tr) and its sisters channels, A Haber, A Spor, ATV Avrupa and children's' channel Minika, to offer valuable services to their viewers via SmartTVs.
The delivered solution consisted of Icareus Playout CS100 for HbbTV signalling, the Icareus Suite platform for cloud-based HbbTV service management, the Icareus Audience Measurement solution and an assortment of HbbTV applications for all the five channels.
Icareus Audience Measurement solution now provides ATV the valuable real-time data on how viewers watch their channels and on-demand videos, and interact with their TV applications. The real panel of 2 million TVs connected to Icareus system offers a valuable insight that no other solution could deliver, giving ATV an edge to offer Addressable TV on phase two of the project.
The solution included the following applications:
Launcher application, which autostarts on all channels and takes control of the desired buttons (color buttons mainly). Each button can be assigned with a scheduled action. Includes support for showing scheduled banners and linking to the advertisers' own portals.
Portal/Menu app offering a visible entry-point to all HbbTV services
Enhanced EPG application showing broadcast channel program data with enhanced metadata
Catch-up TV service providing access to thousands of ATV series and archives
Video-on-demand service for movies and TV programs
News service providing the latest Turkish news from the RSS source
Weather application… You know, sun is always shining in Turkey.
The solution is future-proof, allowing ATV to: easily and quickly deploy and customize new HbbTV applications according to its needs, follow their viewers, and generate new revenues.
TV Everywhere for broadcaster
AlfaTV is a Finnish commercial TV channel that started in 2012 with the name BC-TV and changed to AlfaTV in 2013. AlfaTV is owned by Brilliance Communications Oy, whose owners are private persons and not part of any large media company. The AlfaTV content includes movies, entertainment, culture, actuality and thematic programs.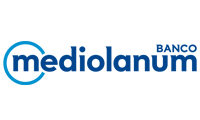 Secure Online Video Communication
The Mediolanum banking group, to which the Banco Mediolanum (Spain) belongs, was born in 1982 with the aim of serving families through the care of their finances. It currently has more than 1,380,000 customers in Italy, Ireland, Germany, Luxembourg and Spain.
IP Sweden provides television and internet telephone services to consumers and condominiums in Sweden and Spain. This company grows year by year thanks to its competitive prices and attractive services, very appreciated by their customers.