Training and scaling expertise via video academy
How customer experience consultant Futurelab increased their revenues via online video
Futurelab Finland is the leading customer experience (CX) consultant in Finland, working with the biggest companies and public organizations. Their work is based on both scientific and business background that they transform into practical methodologies. Their experience consultants find solutions for individual pain points and support their customers in transformation processes where the customer is put first.
Some of Futurelab Finland customers are:
Customer Experience (CX) is moving from seminar talks to boardrooms, and Futurelab Finland is steering this transition with hands-on consultation. They are the "go-to" consultants and frequent keynote speakers in the industry. Limited time and high standards for consultants have hindered Futurelab Finland's growth, even though they have released books and organised ever bigger events. They contacted Icareus to take the next step and build a scalable video academy, the customer experience academy.

Icareus Suite online video & TV cloud enabled them to build an integrated customer experience from free webinars to premium online courses, with pay-per-view and subscription business models.
As the leading customer experience (CX) consultants, Futurelab Finland has been frequently asked to provide long-term training and consultancy in corporate transformation projects. Demand for their senior level consultants was ever-growing, enough so that Futurelab Finland found it a challenge to meet all of it. Working with multiple customers and hosting tens of hands-on events became untenable. Drive to ensure the highest quality of work forced Futurelab Finland to think out-of-box to meet customer demand.
Their top consultants are additionally very sought-after keynote speakers, and Futurelab Finland wanted to capitalise on their expertise, scale and generate new revenues for the company.
Futurelab Finland decided to launch a customer experience academy online video portal. The purpose is to both to generate new leads for Futurelab Finland and offer their existing customers the possibility to enroll in video courses and learn at their own pace.
The content is divided between live webinars, webinar recordings and video training courses. In the future Futurelab Finland plans to stream their live events as well. To maximise their investment, part of the content is premium using pay-per-view business model.
"Our customers have been asking us to expand our CX training services and Icareus video platform offered us a feature-rich, easy to use and scalable platform to release Futurelab Finland's customer experience academy. Icareus business expertise and capability to help us define our goals have been vital to the success of the project."
The Academy was released during their Customer Experience 2021 Trends report webinar and generated more than 200 new leads for Futurelab on the opening day, surpassing the set targets.
The production workflow has been optimised in a way that individual consultants can easily build training courses based on their own expertise and capitalize on the results. Integrated payment flow with support for all major credit cards, banks and invoicing makes the purchasing easy and flexible for the end-users.
As a result, Futurelab Finland's personnel is keen on building new training courses, hosting webinars and interacting with their customers via video.
Weekly customer encounters
Leads generated on day one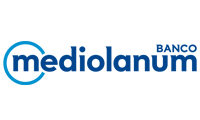 Secure Online Video Communication
The Mediolanum banking group, to which the Banco Mediolanum (Spain) belongs, was born in 1982 with the aim of serving families through the care of their finances. It currently has more than 1,380,000 customers in Italy, Ireland, Germany, Luxembourg and Spain.
Enterprise Webminars and Video Events
With over 400 employees in three countries, Bright is the leading Nordic provider of event, entertainment and experience services. Bright's competent, knowledgeable and passionate staff combines decades of experience with new ideas to create exceptional experiences.
OTT Video and Service Management for Horse Racing
Veikkaus is the Finnish government-owned betting agency which holds a monopoly in the country. It was formed in 2017 as a merger of three previously existing betting and gambling agencies of Veikkaus, Fintoto and Finland's Slot Machine Association.