OTT Video and Service Management for Horse Racing Fans
Veikkaus is the national betting and lottery agency
Veikkaus is the Finnish government-owned betting agency which holds a monopoly in the country. It was formed in 2017 as a merger of three previously existing betting and gambling agencies of Veikkaus, Fintoto and Finland's Slot Machine Association.
Veikkaus' turnover is 12,8 billion euros and is the 21st biggest company in Finland. Veikkaus has the monopoly rights to organize the horse betting service in Finland, based on the Finnish legislation.
Harness racing is Finland's second-most popular sport in terms of spectator numbers. Annually, around 800,000 spectators attend the race meetings at tracks, while the money spent on toto betting last year amounted to €203,4 million.
Icareus has taken care of online live streaming of the horse racing of the Finnish national betting organizations, first to Fintoto and then to Veikkaus, since the organizations merged.
This case describes how strategically important is the online video streaming for companies and how Icareus can serve their customers quickly and diversely.
Online video exploded and affected the online betting
As online video consumption started to grow exponentially in the 2000s, Fintoto (nowadays part of Veikkaus) noticed its huge positive impact on betting and has now adopted a strategy where video delivery plays critical role.
Need for a quick Online video solution to collect and distribute
In late 2010s, Fintoto needed a solution and platform to quickly collect Live races from Horse tracks and to distribute them on different devices. Additionally, Fintoto had a video archive of thousands of races at their hands in Windows Media format thas wasn't any longer a valid format for online video experience. They presented these challenges to Icareus and Digita, who worked together to deliver a future proof platform that would be able to meet the requirements of a growing audience.
Low latency and robust video delivery is critical to sports betting fans
The additional need for this solution, when talking about betting related online video, it was how highly critical it was to reach a low latency and robust streaming experience in order to do the Live betting.
"We have enjoyed working with Icareus due to their flexibility, technical knowledge and ability to quickly react to change."
The platform was launched in only 2 months
Together with Digita, Icareus built a solution to harvest Live feeds from tracks to Fintoto's studios, for processing and recording. The workflow was automated as much as possible by integrating Icareus Suite to Veikkaus/Fintoto's gaming platform for additional metadata and betting information.
Icareus Suite cloud video service
Icareus role has been the development and maintennace of the linear channel and VOD managment, as well as the online and OTT experience. Digita is responsible for the live video harvesting and streaming. The work continues.
Icareus Suite is used to manage Veikkaus' TotoTV live streaming and on-demand catalogue for horse racing fans in Finland. Through Toto-TV the fans will get their exciting Live racing events from four different countries with the opportunity to bet harness or flat racing.
Critial robustness and low latency streaming
To make the Live betting possible during the online streaming, Icareus and Digita carried out a special low latency video delivery, including harnessing the feeds from tracks, transcoding and delivery through CDN, by cutting the normal HSL standard 30-45 second latency to only 5 seconds.
Easy Integrations to Other Solutions
The flexibility of Suite enabled the integration to Veikkaus's information databases to create an up-to date and versatile trotting experience for viewers in Finland, Sweden and Russia.
Kiosks, Sports Bars and Brokers Served With OTT Set-Top Box
Live TotoTV races can be viewed at 800 locations on-site from kiosks to sports bars and licensed bet brokers. Icareus delivered a robust OTT set top box with functional TV like user interface that is easy to use in the hectic kiosk environment. Using Icareus Suite, the shop owners have also the possibility to run their own in-store video advertising campaign on the same boxes outside TotoTV programming.
Icareus worked in the delivery project in close co-operation with its partner Digita to meet all the needs of the customer for the online video service.
As a solution the customer got the new TotoTV service including customized responsive web user interface, 800 OTT set-top boxes with custom build client, integrations to 3rd party to receive racing tracks list and results and robust low latency video delivery, including harness the feeds from tracks, transcoding and delivery through CDN in excellent quality all around the world.
Customer can manage all the Live content, EPG, set-top box devices and customize the look&feel of the video clients from Icareus Suite cloud video service
The delivery project took about 2 months.
Live shows per channel each day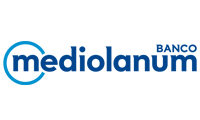 Secure Online Video Communication
The Mediolanum banking group, to which the Banco Mediolanum (Spain) belongs, was born in 1982 with the aim of serving families through the care of their finances. It currently has more than 1,380,000 customers in Italy, Ireland, Germany, Luxembourg and Spain.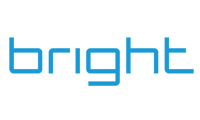 Enterprise Webminars and Video Events
With over 400 employees in three countries, Bright is the leading Nordic provider of event, entertainment and experience services. Bright competent, knowledgeable and passionate staff combine decades of experience with new ideas to create exceptional experiences.
Since 2012 Caprice Oy has been implementing the International Minifiddlers project, which is a distance education solution for violin studies. The Minifiddlers clients include music institutions, universities, teachers, musicians and broadcasting companies around the world.