#1 EPG Generator Server for Broadcasters and Operators
Icareus Playout EPG Server is the leading PSI SI and EIT generator server trusted by the biggest broadcasters and operators throughout the DVB World.
Icareus Playout EPG server has been in production since 2004 in 20 countries. It has over 50 active customers using it in business critical operations to drive their terrestrial, cable or satellite networks. Our extensive partner network can offer local support in almost all parts of the world!
Meet our EPG generator server customers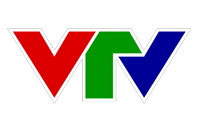 "Icareus Playout offered us a flexible, robust and well-known EPG platform to offer better TV experience to our viewers. As a public broadcaster our high standards require us to trust on the best product on the market and Icareus Playout matched all our requirements."​
"Even with our short specifications to generate EPG for our 19 DVB services, Icareus was there to customize the software integration and make it pretty!"
"It's always important to have partners and suppliers that you can rely on as a service provider. Icareus has been proved as flexible and trustworthy partner for providing EPG/HbbTV solution for number of years behind us. EPG and HbbTV Icareus Playout solution has important role in DTT and satellite HeadEnd used to provide reliable services to the OIV customers."
"Even with our short specifications to generate EPG for our 19 DVB services, Icareus was there to customize the software integration and make it pretty!"
Trust and reliability with 100% uptime
All Icareus Playout processes have been optimised to meet the highest criteria and reliability requirements of broadcast systems.
Supported by the best vendors in broadcast industry such as Imagine Communications, Ateme and Rohde&Swartz. Icareus Playout EPG server offers un-paralled production platform for our customers. 
EPG Server scales per business requirements
Icareus Playout EPG offers a possibility to start with a single channel system and grow up to thousands of channels with multiple unique transport stream outputs from a single server.
There is no limitation to where your platform can grow!
Channels on a single system
Unique outputs from a single system
Future proof DVB PSI SI and EIT server that is second to none!
At Icareus we want to work at the front row, we believe that it is the best approach to deliver the best of breed products and services to our customers.
Icareus Playout EPG generator is a future proof PSI SI and EIT server to avoid any technology risk. 
Icareus Playout offers tens of different EPG ingest formats and can extract DVB EIT tables also from live sources via RF, ASI and IP. The XML transformation tool basically offer our customers limitless ingest possibilities.
Our EPG ingest model enable your editors to do last minute updates, as need may arise, using our easy-to-use user interface.
Total control on EPG server bandwidth
To optimise your networks bandwidth it is critical understand and manage the EPG servers outflow. 
Icareus Playout enable you not only to decide the generated tables but also provides you the most detailed tools to control your bandwidth via repetition rates, EPG days, modules, DVB PSI/SI editors and e.g. per channel bitrates.
The built-in PSI SI Server is state-of-the-art to give your team an in-depth view on the output.
Multiplatform EPG provisioning
Icareus Playout can act as ingest point to all EPG data and provision it simultaneously to several broadcast networks, web, mobile and OTT platforms via ASI, IP and XML.
For the best possible user experience Icareus Playout offers an excellent support for EPG cross-carriage management in small and large broadcast networks.
No limits on the generated PSI SI tables
The much appreciated PSI SI server's editor tools are vital part of Icareus Playout platform to give our customers the in-depth view and control on the generated tables. It enable you to add custom descriptors to any of the PSI SI tables via standard HEX or XML values. Above all, it is very intuitive to use.
Detailed monitoring brings peace of mind
To ensure that your operational team can react, if ever needed, Icareus Playout EPG server offers SNMP traps, integrations to monitoring platforms and APIs to integrate directly to your Network management system. The extensive logging shows you exactly where the the issues are to be found. 
Expand your EPG generator server with other modules
Icareus Playout is a full broadcast management platform that offers a wide variety of features to expand your EPG server to support over-the-air updates, SSU , carousel server functionalities, HbbTV, OpenTV and datacasting.
We also offer a lab and test kit for developers.
World class services to support your team
Pick the SLA that fits your needs
Icareus offers different SLA levels from office hours to 24/7. You can also rely on our services to install, integrate, develop and train your personnel. Anything that makes you feel comfortable and ensures a fast and easy deployment.
Our standard SLA includes already
Email, phone and online configuration and installation help
Agreed response times for failover situations
Software updates and bug-fixes
Priority feature requests