Cyber-secure video communication
Banco Mediolanum has served families and private customers since 1982
The Mediolanum banking group, to which the Banco Mediolanum (Spain) belongs, was born in 1982 with the aim of serving families through the care of their finances. It currently has more than 1,380,000 customers in Italy, Ireland, Germany, Luxembourg and Spain. It is one of the main protagonists of the FTSE Italia Mid-Cap index (stock index composed of the 60 highest values ​​by full market capitalization of the Italian stock market) and one of the biggest players in the family managed savings market.
Banco Mediolanum's innovative model is based on the figure of Family Banker®, a personal advisor at your service 24 hours, 365 days, and Multichannel, which allows you to interact with the Bank and be informed wherever you are, through your computer, tablet or mobile. The result is a 100% customized, easy-to-use and safe service.
Banco Mediolanum produces a considerable amount of internal communication, with videos such as daily market reports. However, they are also in need of a trustwothy and secure video platform to manage and distribute these media assets to targeted recipients.
Read below the story about how Icareus delivered a cyber secure videoplatform to Banco Mediolanum for their video communication system.
Analysts' results cannot be leaked to outsiders
Banco Mediolanum analysts make analysis videos about the event market on daily basis, which are then available for the banks' employees and, through them, also their customers. However, Banco Mediolanum did not want to build any complicated authentication solution or integration for the videos and thus needed an alternative solution.
Video service to Intranet, accessible to all end devices
Banco Mediolanum wanted to publish the video service in their Intranet and, since their Intranet works perfectly for all the different end devices, the same responsiveness has to be also expected from the video portal.
"We are happy and proud that significant and modern internaltional bank organization like Banco Mediolanum selected Icareus solution and we were able to fulfill their high cyber security requirements by using the features of Icareus Enterprise Video service."
Protection with single-use authentication keys
The solution for Banco Mediolanum was Icareus Enterprise Video cloud service, which includes features to protect videos with single-use secret authentication keys. This approach was selected to avoid having to build an overcomplicated authentication solution.
Protected and transparent
The videoportal was integrated to the bank's Intranet, which creates the single-use keys for the end user. This way the authentication and usage is completely transparent and easy for their users, no matter where or how they watch the videos.
DRM and video protection
Parties also discussed if we should use Icareus Enterprise Video's DRM (Digital Rights Management) to encrypt the videos, but this high level protection was not seen necessary at this point. Icareus video cloud supports different DRM protections like Marlin, PlayReady and Widevine.
Responsive web support to all the end-devices
Icareus has multiple and ready video service user interface templates, that can be quickly customized to meet the look&feel of the customer's branding. In addition, Icareus can also build fully customized video portal pages, user interfaces and applications.
In Banco Mediolanum's service, Icareus used one of the responsive web video portal templates, quickly adapted according to the customer's wishes and brand guidelines.
With the responsiveness of the user interfaces, it was soon available for desktop computers, tablets and mobile devices.
Platform for Video Marketing
In addition to this communication, Banco Mediolanum can now also use Icareus Enterprise Video solution for marketing needs. Some of their video are published as public assets, and thus these videos can be embedded on their own and third party web sites and online portals.
Furthermore, by using Icareus Enterprise Video's marketing and advertising tools, Banco Mediolanum can add interactive advertisings or video forms, which can e.g. direct the user to contact the bank, collect contact details or arrange contests.
Icareus worked in close contact with the IT department of Banco Mediolanum to do and test the integration. The project was carried out excellently and in time. After the testing phase, the service launched into production february 2018 and it has been in operation since then.
Most of the video views still come from computers, but the share of mobile usage has grown. The usage of the videos has grown steadily, and the most popular videos are viewed as many as three times more compared to the era before Icareus solution.
Growth of video views during the first 9 months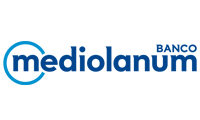 Secure Online Video Communication
The Mediolanum banking group, to which the Banco Mediolanum (Spain) belongs, was born in 1982 with the aim of serving families through the care of their finances. It currently has more than 1,380,000 customers in Italy, Ireland, Germany, Luxembourg and Spain.
Enterprise Webminars and Video Events
With over 400 employees in three countries, Bright is the leading Nordic provider of event, entertainment and experience services. Bright's competent, knowledgeable and passionate staff combine decades of experience with new ideas to create exceptional experiences.
OTT Video and Service Management for Horse Racing
Veikkaus is the Finnish government-owned betting agency, which holds a monopoly in the country. It was formed in 2017 as a merger of three previously existing betting and gambling agencies of Veikkaus, Fintoto and Finland's Slot Machine Association.