Violin Pedagogy via Premium Video Courses
Pioneer in Violin Distance Learning
Caprice Oy has developed a musical distance teaching process in cooperation with distinguished violinist Pinchas Zukerman since 1997, and is a pioneer in this field in Finland. The company provides expertise and services on distance teaching and consultation on the technical execution of distance classes.
Since 2012, Caprice has been implementing the International Minifiddlers project, which is a distance education solution in violin studies. The developer of the colorstrings method is world famous Violin Professor Mr Géza Szilvay.
The Minifiddlers clients include music institutions, universities, teachers, musicians and broadcasting companies around the world e.g. in Germany, Korea, UK, Australia, Denmark, Israel, Greenland and USA.
Caprice is known as a pioneer in classical music distance learning and the Colourstrings teaching method. Minifiddlers wants to offer the highest quality violin peadogues. To reach all the ethusiastic violin students all around the world, Caprice needed an online video solution for distance learning.
This case describes Caprice's Minifiddlers distance learning online video service, which allowed them to offer high quality service globally and monetize their premium content.
Easy Maintenance, Own Brand – No Technical Skills Needed
Caprice had over 120 hours of high quality teaching video they wanted to commercialize in the most efficient way. They needed a cloud video solution, easy to maintain by non-technical employees, that gave them the possibility to monetize the content as online courses.
The requirement was also to have an easy-to-use, intuitive and customized web user interface, adapted to their own brand. The UI should also be responsive so that the violin students could access the course material by using desktop, tablets or mobile devices.
Global Solution
Because playing the violin is global, their material is international. Colourstrings method has received and still receives interest all around the world. Therefore, the solution was required to support global markets and distribution with an excellent quality.
Content Packages Based on Courses
In order to monetize the content, Caprice needed the solution to support different video content packages, based on yearly courses or students' level of knowledge. In addition, the system was required to support subscriber/student management.
Subscriptions and Partner Sales
The solution needed to provide a payment gateway service that supported recurring monthly or yearly subscription payments, as well as international credit and debit cards.
In addition to all of these, Caprice was planning to build a global reseller network for their content service. That meant a need for a solution where resellers could collect the money and could give access to content for the end-customers.
"Icareus Video Cloud provided a small start-up like us, with no technology expertise, an easy-to-use, versatile and branded solution to sell our own video content directly to our consumers. In addition to the easy deployment and maintenance, the flexibility and attitude of Icareus' employees to take into account our needs for this service development has been extremely important to us."
Icareus Suite Video Cloud Solution
Caprice's selection, to fullfill their advanced Minifiddlers video service needs, was Icareus Suite Online Video and TV Platform. Icareus Suite OVTP works in a scalable and reliable global cloud environment.
Branded Minifiddlers Interface
Icareus has a number of ready-made video user interface templates that allow Icareus to configure and customize a customer-branded video site quickly with minimal work. In addition to these UIs templates, Icareus can also develop fully customized video sites and applications.
For the Minifiddlers service, Icareus developed a custom responsive video interface to meet the customer's specific needs and wishes. This approach provided a completely unique Minifiddlers service, optimized to meet the needs of the violin students. With the help of our long experience in developing video user interfaces, the service was launched into production quickly and within Minifiddlers' limited budget.
Due to its responsiveness, the video service is available on computers, mobile and tablet end-devices.
Global High Quality Video Content Distribution to Desired Markets
Because Minifiddlers customers are located on four different continents around the world, the solution had to provide excellent accessibility and video distribution quality globally.
Icareus Suite video cloud is connected to multiple Content Delivery Networks (CDN) to optimize the content distribution anywhere in the world. Icareus uses e.g. CenturyLink, Akamai and Maxicaster CDNs. For Minifiddlers, a global CDN was selected, which allowed the configuration of distribution countries as well as blocking undesirable countries. Caprice did not want the content to be viewable at this point in a specific Asian country, so the access to the content was not allowed from that country.
Content Packaging and Subscriber Management Are the Foundation of the Business
Icareus Suite cloud service offered all the built-in features for configuring a paid video service. The first, of course, is content management. Icareus Suite offers the ability to determine whether video content is public (e.g. promotional videos), require signing in to the service (e.g. tutorial videos), or require subscription (e.g. course videos). In addition, videos available through service subscription were packaged into different content bundles which are the annual courses for the Minifiddlers service.
Secondly, Icareus Suite offers subscriber management tools for the Minifidlers service, where employees can manage subscribers registered to the service online or create new users manually.
Convenient Payment Methods and Steady Cash Flow Provide the Foundation for Growth
Icareus Suite video cloud is integrated with various payment service and gateway solutions. Minifiddlers was initially introduced with PayPal payment, but soon the need for a more versatile and user-friendly solution became apparent. The payment system eventually selected was Bambora, a service that provided convenient credit and debit card payments and user interfaces, recurring payment support, economical fees and a merchant account supporting video-on-demand services.
In addition, Caprice has partner companies that sell a variety of products and services to fiddlers. Some of these partners were also interested in selling Minifiddlers premium video courses to their customers. With the Icareus Voucher feature, Caprice is now able to utilize these reseller channels, by providing them the list of the codes, which are then sold to end-users and tracked via Icareus Suite management user interface. In addition, Caprice can use the voucher codes for promotional purposes.
Caprice needed a Minifiddlers distance learning online video service that allowed them to offer high quality service globally and monetize the premium content.
Icareus delivered Icareus Suite cloud video services with e.g. video, content package and subscriber management tools, custom built responsive web user interface, payment solution supporting recurring monthly/yearly payments, voucher support to utilize the reseller channels, and high quality global content distribution to the selected markets.
With the delivered solution and servise Carprice was able to launch the high quality Minifiddlers service and grow to global markets in an economical way.
Icareus and Caprice are in close win-win co-operation and continue developing the Minifiddlers service based on their needs, helping Minifiddlers conquer new international markets.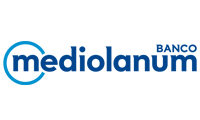 Secure Online Video Communication
The Mediolanum banking group, to which the Banco Mediolanum (Spain) belongs, was born in 1982 with the aim of serving families through the care of their finances. It currently has more than 1,380,000 customers in Italy, Ireland, Germany, Luxembourg and Spain.
Enterprise Webminars and Video Events
With over 400 employees in three countries, Bright is the leading Nordic provider of event, entertainment and experience services. Bright's competent, knowledgeable and passionate staff combines decades of experience with new ideas to create exceptional experiences.
OTT Video and Service Management for Horse Racing
Veikkaus is the Finnish government-owned betting agency which holds a monopoly in the country. It was formed in 2017 as a merger of three previously existing betting and gambling agencies of Veikkaus, Fintoto and Finland's Slot Machine Association.