Capital AV makes the event an audiovisual experience
Technical implementations for events with 30 years of experience
Capital AV is a Finnish company specializing in event technology, designing and implementing presentation and video technology, lighting, and sound for corporate and public events. The services cover e.g. corporate events, trade fair booths, concerts, TV shows, fashion shows and private events. Capital AV also has its own virtual studio for high-quality hybrid and online event productions.
Every year, the company hosts hundreds of different events as its design and event offices, as well as Finland's largest companies.
Some of the Capital AV's customers are:
All the events were transferred online in the spring of 2020 "overnight," and CapitalAV reacted quickly to the change. The solutions in use were not sufficient to meet customers' workflow, quality and feature requirements.
Capital AV contacted Icareus. Together, Icareus and Capital AV built Icareus' Event and Webinar solution into an entity that enables Capital AV to turn virtual events into experiences in line with their goals.
The Covid pandemic surprised and at the same time froze the entire event industry in the beginning of 2020. Capital AV's traditional business changed practically in but a few days when events moved online.
As the pandemic dragged on and experience was gained, customers began to demand increasingly high-quality virtual events. The requirements were e.g. company-included branded distribution pages, relocated viewing, interactivity, message boards, participant management and even multi-room video events.
To meet the needs of its customers, Capital AV contacted Icareus.
The solution was the Icareus Event and Webinar video cloud, which provided Capital AV with the basic features it needed.
Ease of use allowed for quick deployment
The next customer event already loomed ahead, and despite schedule pressure, Capital AV was able to launch the Icareus video cloud in just a few days thanks to its ease of use.
Branded events guarantee the best customer experience
The Icareus video cloud provided Capital AV with the opportunity it needed to brand its customers' online transactions.
Interactivity for better impact and engagement
Studies show that interactivity increases participant focus, engagement and event effectiveness. Icareus Event and Webinar provides, among other things, a hybrid message wall and poll tool. In addition, the Icareus service is an open environment, and offers integrations with several messaging solutions and query tools such as Slido, RumbleTalk, Minnit, and Giosg.
Customization for high quality services and even bigger customer events
Capital AV also wants to offer its customers additional services, such as the "start-over" feature. Thanks to this feature, an event attendee is never late for an event, as they can always start watching the event from the beginning.
Naturally, you can also record and watch the streamed events afterward via the Icareus video cloud.
As virtual events continue to grow and diversify, Capital AV anticipates the need for its clients to produce multiple simultaneous live streams of events; thus was born the so-called "multi-room event" feature. A multi-room event has several different rooms instead of one event room, either for different companies or for different topics. The participant is therefore free to choose the streams that interest them. The feature was implemented in cooperation with Capital AV, and now Capital AV can offer its customers online trade fairs, extensive corporate events and even festivals, for example.
"We needed our own platform, in our own hands, to extend the equipment. The choice of Icareus was influenced not only by the domestic nature of the service, but also by the suitability and flexibility of its features."
With our cooperation, Capital AV is able to offer its customers higher quality and more diverse virtual events. With an adaptive distribution platform, Capital AV will be able to deliver on its service promise and make the event an audiovisual experience virtually as well.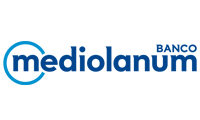 Secure Online Video Communication
The Mediolanum banking group, to which the Banco Mediolanum (Spain) belongs, was born in 1982 with the aim of serving families through the care of their finances. It currently has more than 1,380,000 customers in Italy, Ireland, Germany, Luxembourg and Spain.
Enterprise Webminars and Video Events
With over 400 employees in three countries, Bright is the leading Nordic provider of event, entertainment and experience services. Bright's competent, knowledgeable and passionate staff combines decades of experience with new ideas to create exceptional experiences.
OTT Video and Service Management for Horse Racing
Veikkaus is the Finnish government-owned betting agency which holds a monopoly in the country. It was formed in 2017 as a merger of three previously existing betting and gambling agencies of Veikkaus, Fintoto and Finland's Slot Machine Association.