National HbbTV Portal in Collaboration Between Broadcasters and DTT Operator
Telecentras is an advanced Lithuanian DTT Operator
JSC Lithuanian Radio and Television Centre (Telecentre) is a state-owned joint-stock company engaged in provision of radio and television programme transmission, TV broadcast transmission, data transmission, data centers, Internet and IPTV services throughout Lithuania.
Skilled specialists, the most advanced communication technologies and an excellent ear to customer needs contribute to high quality of the services supplied by Telecentre.
Lithuanian market details as of 2019.
Watch a video of Mr Mikko Karppinen, Director, Icareus Ltd, presenting the case at HbbTV Symposium 2019, in Athens Greece, or read the case details below.
Telecentras analysis showed that consumers more often prefer to watch catch-up TV and video content created by Lithuanian broadcasters.
Telecentras and broadcasters decided to build a common platform with a single brand that will offer more content and possibilities for content managing as well as interaction with their viewers.
Read below the story about how Icareus delivered the Hybrid TV service to Telecentras and local broadcasters to meet the needs of today's TV viewers.
The Challenges were the same as almost all the traditional TV operators and broadcasters face around the western world:
Linear TV viewing is decreasing.
The total TV viewing is staying constant, but pure linear viewing is slowly decreasing, especially among the younger audience. On the other hand, the younger audience seems to consume a lot of catch-up TV and VOD content.
Pressure from International OTT providers.
At the same time, OTT providers have entered the video market, traditionally dominated by broadcasters.
Outcome is that a pure linear TV offering isn't enough anymore in todays hectic world where TV viewers want to discover and consume content in pieces whenever they want.
"Telecentras is proud to be operating one of the first broadcasters' joint HbbTV/OTT services in the world. At Telecentras we saw that combining forces will enable broadcasters to roll-out a quality HbbTV in Lithuania and to strengthen their position in the ever growing competition for consumers time. Icareus experience and extensive HbbTV product portfolio enabled us to launch the service in record time and on budget without the need to worry on the technical details"
New Way of Thinking in a New Situation
Telecentras, as a platform provider, wanted to combine forces with the local broadcasters to address the paradigm change in TV viewing and looked for a new innovative approach to solve the challenge, and to keep the viewers on their DTT network in the even more competitive world.
Standard Terrestrial Environment with Major TV Brands
Telecentras decided to build a HbbTV-based platform together with Lithuanian broadcasters. The company came up with a new service brand called HiTV. The platform is a standard digital-terrestrial platform. Users of up-to-date LG, Panasonic, Philips, Sony and Vestel TVs will be able to access the offering free-of-charge without the need to search for, download, or install an app.
Full Service to Enrich the TV Viewers' Experience
The HiTV service currently provides access to Free-to-air (FTA) channels, catch-up, an improved electronic programme guide (EPG), weather, and radio services.
Icareus OTT Cloud and HbbTV Apps
The back-end of the HiTV service is Icareus Suite TV and Online Video Cloud, integrated with broadcaster streaming and metadata platforms, providing an automated content management workflow. For the end-users' TV user experience, HiTV utilises Icareus's high quality HbbTV application templates, which were customized to meet the HiTV brand. Telecentras can manage the functions and look&feel of the HbbTV applications from the Icareus Suite cloud platform. This approach provided Telecentras an economical and fast way to launch the new service.
New Services in the Future
The future plans include e.g. addressable TV advertising, live streaming and detailed audience measurement.
"Icareus's vast experience, suggestions and insights have helped Telecentras to do an amazing job: create and launch HiTV, the national HbbTV service, in just four months!"
Telecentras is now able to offer a solution to help the TV broadcasters to also reach the younger audiences with the Linear TV channel content and compete against the international OTT providers.
In four months, Icareus delivered a new national HiTV hybrid TV service supporting 18 TV channels, 13 radio channels, 6 different broadcaster catch-up TV services, an improved electronic program guide (EPG) and a weather service. 
The new service provides users an opportunity to reach the content they want, whenever they want, through their HbbTV Smart TVs.
Just in a few months, after the HiTV service launch, the HbbTV reach has grown over 30% in Lithuania. 
HbbTV is a Do or Die for TV Broadcasters.
Number of FTA TV channels on HiTV
Delivery time to production (months)
Number of catch-up applications
HbbTV reach growth since Launch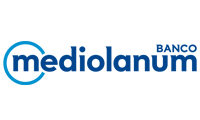 Secure Online Video Communication
The Mediolanum banking group, to which the Banco Mediolanum (Spain) belongs, was born in 1982 with the aim of serving families through the care of their finances. It currently has more than 1,380,000 customers in Italy, Ireland, Germany, Luxembourg and Spain.
Enterprise Webminars and Video Events
With over 400 employees in three countries, Bright is the leading Nordic provider of event, entertainment and experience services. Bright's competent, knowledgeable and passionate staff combines decades of experience with new ideas to create exceptional experiences.
OTT Video and Service Management for Horse Racing
Veikkaus is the Finnish government-owned betting agency which holds a monopoly in the country. It was formed in 2017 as a merger of three previously existing betting and gambling agencies of Veikkaus, Fintoto and Finland's Slot Machine Association.