Moving Helsinki City to next level in their online video communications
A story about how Icareus helped City of Helsinki to revamp their online video user experience, for both external and internal communications
Helsinki is the Capital of Finland and a leader in digitalization
Helsinki is the capital of Finland and the country's economic center. The Helsinki region boasts over 1.5 million inhabitants and almost 800.000 jobs. Helsinki is Finland's cultural, administrative, political and business center, the hometown of many large companies and the an employer with almost 39,000 employees. For more information visit http://www.hel.fi
Helsinki-kanava (Helsinki-channel) is Helsinki's online video communications channel and offers important and current content to citizens, tourists and city employees. In 2019, videos were watched on the Helsinki Channel more than 400,000 times. There were 75 live broadcasts with over 54,000 views. The most watched video was "Living in an apartment building," engaging visitors more than 36,000 times. The most watched live broadcast was the "Mayor's Independence Day for Fourth-graders," which was watched more than 24,000 times.
Experience Helsinki Channel at https://www.helsinkikanava.fi/fi/
Helsinki has witnessed the growth of (online) video in both internal and external communications. Their video platform was outdated and needed to be updated to meet today's requirements and to face tomorrow's challenges with ease.
Icareus Suite Online Video & TV platform was selected through a tender process to be used for Helsinki-kanava, the central hub for all of city's video communications.
Through the new Helsinki-kanava online video portal Helsinki can communicate in an effective way with their citizens, tourists and their employees about current and relevant topics via both live and on-demand video and podcasts.
Reliable and objective video communication
Today, fake news, pirated videos, videos from social media services, and other unwanted content pose a threat to brand-safe public communications. Studies have also shown that both the number of videos watched and the engagement times are significantly higher, if the videos are on the organization's own website. Helsinki knew that as a city it must provide objective, neutral and reliable information via its own brand-safe environment. 
Social Media is not the right platform for Helsinki's video communications
Video is an effective form of communication and social media reaches large audiencies. Unfortunately, social media services like YouTube or Facebook were not a solution for Helsinki, because on such platforms video engagement is on average only 6 seconds and people quickly switch to new content. Additionally, majority of Helsinki's content is informative, and entertainment content is what thrives in social media, thus it was not seen as the right platform for Helsinki.
Live streaming, recordings, videos and podcasts
The City of Helsinki produces many types of online video content, including live streaming of city council meetings, press conferences, concerts and seminars; in addition they publish event recordings and produce other videos and podcasts. The new video platform had to support all this, as well as live and file transcoding, captioning and adaptive streaming. High-quality and global content distribution was demanded for the best possible viewing experience.
Flexible, robust and versatile video cloud platform
The main technical challenge was to build a cloud platform to provide reliable and secure internal and external video communications in a flexible manner. Helsinki already had a vast catalogue of on-demand videos, and produces live streams on daily basis. Especially the few big live events per year require substantially more capacity than the "normal hours", so the platform had to be easily scalable, even on a short notice. Helsinki's wish-list was a long one.
Branded (and brand-safe) video portal and easy management
Helsinki has a very strong brand identity and naturally wanted to implement that also on their online video service, so the selected video cloud had to meet Helsinki's look-and-feel requirements. In addition, the video service had to provide easy and reliable content management tools for all communications personnel within Helsinki city, most of whom do not have much technical expertise.
Integrations to 3rd party data systems
There were also legacy data systems that had to be integrated to the new platform, e.g. data solution for webcasts of city council meetings.
Content sharing to other news and video services
Helsinki shares it's content to news outlets, websites and TV channels, which had to be taken into account in the distribution scheme.
Helsinki-kanava (Helsinki-channel) online video service
Helsinki-channel (in Finnish, Helsinki-kanava) is a public video portal that collects all the video clips, live events, webinars and podcasts produced by various departments of the city to a single hub. Citizens can also upload their own video content via the "My Helsinki" –portion of the portal. Helsinki got its own secure and robust video cloud service that enables them to offer high-quality, efficient and engaging video communication.
Customized responsive web video portal
Our video cloud includes a variety of video website templates that can be edited, customized and published easily and quickly according to the customer's brand. The existing use-cases include public video portals, company intranets as well as education and training sites. Helsinki-kanava is a responsive website based on the City of Helsinki's visual guidelines and service needs, it's based on Icareus video portal templates. The service was published on the city's own web domain.
High quality multi-language user experience with WCAG accessibility
The user experience is enhanced with a WCAG accessibility level of AA and multilanguage support in Finnish, Swedish and English.
Easy tools for all the non-technical content editors
All of the over 100 communications people employed by Helsinki have access to the platform to publish content to their own sections like healthcare, sports, education, and culture, and thus Helsinki-kanava is a vivid portal with a growing amount of up to date content.
Icareus video cloud offers Helsinki the option to scale up the service even for short term needs, an option that they use again and again. The reason is that the most popular content, live music concerts from different events in the city, has reached a record amount of up to 100.000 viewers, which was reached by the Vappu 2020 event on May Day.
Secure solution for internal video communications
Some of the content produced by Helsinki is intended only for employees of the City of Helsinki. City personnel uses Helsinki-kanava for internal communications and training videos that are restricted and visible only within Helsinki City Intranet. Icareus Suite offers numerous ways to limit viewing  only to the desired audience.
Helsinki now has a single content hub for video for citizens, tourists and personnel. It enables Helsinki to streamline their video communications and better use the power of video. Helsinki can also engage the younger audiences who prefer video, and all in all provide better service to their citizens.
Number of Live streams in 2020
Highest single Live event audience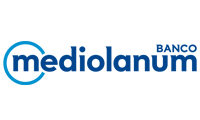 Secure Online Video Communication
The Mediolanum banking group, to which the Banco Mediolanum (Spain) belongs, was born in 1982 with the aim of serving families through the care of their finances. It currently has more than 1,380,000 customers in Italy, Ireland, Germany, Luxembourg and Spain.
Enterprise Webminars and Video Events
With over 400 employees in three countries, Bright is the leading Nordic provider of event, entertainment and experience services. Bright's competent, knowledgeable and passionate staff combines decades of experience with new ideas to create exceptional experiences.
OTT Video and Service Management for Horse Racing
Veikkaus is the Finnish government-owned betting agency which holds a monopoly in the country. It was formed in 2017 as a merger of three previously existing betting and gambling agencies of Veikkaus, Fintoto and Finland's Slot Machine Association.