Multi-platform white label service
The time for OTT is now as people want to receive their favorite content online.
Icareus OTT solution provides cloud based end-to-end solution.
for operators and small niche content distributors
The time for OTT is now as the amount of internet connected devices have exploded and people want to receive their favorite content online. This market provides TV service providers, content owner, aggregators and other service providers new ways to exploit their existing content, reach their customers even globally and increase revenues from online.
Icareus OTT solution can provide even a cloud-based end-to-end solution for service providers building a new OTT service, ie. CloudTV. Either you are a small player wanting to launch an OTT service for some small niche target group or an established large operator wanting to start a new OTT service to reach new customers – we have a right solution for you!
Icareus OTT Alternatives - OTT via Any Network
ICAREUS OTT HBBTV SERVICES AND OPPAPPS
Targeted for cable, telco, ISP and IPTV operators located in the markets with good Internet connection. Opportunity also for other content owners to build services for niche market segments.
Targeted for DVB network operators that want launch hybrid TV services for households with broadcasters, advertisers and/or other content owners.
OpApp is a virtual set-top boxes that allows for uniform user interface across different HbbTV SmartTV devices. Reduces the CAPEX investment need as no set-top are required. requires co-operation from TV manufacturers.
Targeted for operators and service providers in markets where Internet connection is not economical choice or technical possible.
"Icareus OTT cloud solution offered an extremely versatile feature set with easy and economical service launch and operations. In addition, Icareus' flexibility and customer-oriented approach to provide consultation and turnkey services with customized user interfaces and system integration with 3rd party platforms played a key role and made it easy for us to select Icareus to deliver our new platform."
Benefists of the high quality Icareus OTT solution
At Icareus we want to work at the front row, we believe that it is the best approach to deliver the best of breed products and services to our customers.
Icareus Off-the shelf TV Everywhere provides tested and convenient user experience to different kind of services in all the devices with millions of users and 10 years of experience. 
Easy, fast and economical to take into use and maintain
There are no big projects or costs to start using the Icareus OTT cloud platform. As whole service from the cloud, automated updates are keeping the solution as the best quality all the time.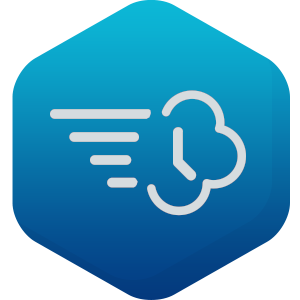 Versatile Feature Set - Easy to use
Linear Channels and own playlist channels with EPG, recordings and adaptive streaming
Catch-upTV, TimeShift and Re-StartTV options
Video-On-demand asset management
Automated adaptive video transcoding
Multiple Live and VOD content packaging and monetization options with paywall and vouchers
Advertisement management
Subscriber management
End-device management
Easy customizable App templates
Interactive services and social media integrations
Analytics and reporting
Open APIs for CRM, CDN, DRM, OSS/BSS, payment systems,
Open APIs for end-devices applications
Icareus OTT solution offers multiple different monetization models including e.g. advertisements, subscription or transactions. 
The targeted Addressable TV advertising can be done with built-in Ads campaign and creatives tools or through 3rd party ad server or DSP.  
The integrated payment gateways support debit and credit card payments and PayPal as well Icareus platform has own  voucher tools.
Highly scalable and robust service with global reach
Icareus OTT solution runs on Amazon AWS's scalable, both up and down, private cloud architecture environment enabling quick, automatic changes when needed. 
When adding the multi-CDN environment based on world leading CDN providers like CenturyLink and CloudFront to solution, we can offer the best quality content distribution and user experience for OTT services.
Not just Internet - TV quality system

Although Icareus OTT connects end-devices mostly via Internet it is not just Internet – Icareus' systems has been in TV production use since 2004, our solutions meet the requirements of the TV world.
In addition to highest quality broadcaster proof server environment, we also provide real user experience for demanding consumers.
Wide ecosystem to utilize the best technologies and solutions in the market
Icareus has partnered with market leading technology and service vendors to provide best possible end-to-end solution to its OTT customers.
Icareus OTT solution is seamlessly  integrated solutions like video players, billing platforms, DRM, EPG, transcoding solutions and streaming servers. In addition, through Icareus  open API interfaces it is easy for any service provider to utilize their existing infrastructure like CRM, Billing, EPG, VOD platforms and other similar systems.
Integrate your Icareus OTT service with your existing and other 3rd party solutions
Icareus OTT service is based Icareus Suote Online Video and TV platform, which provides Open APIs for integrating the broadcaster's service to existing / available solutions or to other 3rd party platforms e.g. CMS, CRM, EPG, DRM and billing providers or to existing client devices.
Key Benefits of Icareus OTT
Icareus Suite OTT – provides multiple benefits for your service:
World class services to support your team
Pick the SLA that fits your needs
Icareus offers different SLA levels from office hours to 24/7. You can also rely on our services to install, integrate, develop and train your personnel. Anything that makes you feel comfortable and ensures a fast and easy deployment.
Our standard SLA includes already
Email, phone and online configuration and installation help
Agreed response times for failover situations
Software updates and bug-fixes
Priority feature requests