Icareus Enterprise Video for Enterprises, Associations and Public Organizations
Used for communication, marketing, sales, training and other activities
Icareus Enterprise Video is targeted to enhance and accelerate the business with online videos
Icareus Enterprise Video is a video cloud service that offers companies new opportunities to improve sales, brand awareness, train their own employees and sales channels around the world, and communicate quickly and effectively throughout the organization with online video.
Icareus Enterprise Video helps your organization enter the video era – an era where 90% of internet traffic is made up of video and over 80% of the world's people are constantly watching videos online. Everything happens through a single, centralized, shared, secure and reliable cloud environment, aided by high quality support services. And of course, all video services are branded according to your organization or brand.
Icareus Enterprise Video customers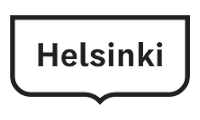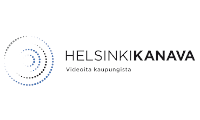 An example case of using Icareus Enterprise Video for corporate communication:
Banco Mediolanum produces a lot of internal communication videos such as daily market analysis and needed a reliable and secure online video platform for video management and distribution.
Benefits of Icareus Enterprise Video service
Icareus Enterprise Video service offers numerous benefits to your organization, partners and customers:
According to Forbes, B2B executives favor video to support their decision-making:
Watched work related videos weekly
Visited company website after watching the video
Started searching for further information
Icareus Enterprise Video offers the ease of a cloud service combined with the flexibility of a customized system.
Choose the features and benefits you want for your business or organization:
Easily create videos on your mobile, PC or camera
The MyIcareus mobile app is a handy and easy-to-use tool that allows users to quickly and easily capture and upload videos to the cloud and, if desired, publish them directly from the app.
The application works to download on mobile and tablet devices, you can download it directly from the app store and log in with your ownadmin credentials:
Anyone makes spectacular and branded videos with an easy video editor
Icareus Studio Video Editor is an easy-to-use, browser-based video editor that requires no installations on your computer.
With Icareus Studio, any communications, marketing, training or event person can quickly and conveniently edit and publish branded videos without previous video editing experience.
The video editor allows you to edit ready-made videos, take a screen capture, or even save a webcam video for your own production.
Video portals for training and orientation effectiveness
The most common and effective use case of videos in companies and other organizations are training and orientation. With in-house training videos, you can improve the skills, commitment, and productivity of your employees.
External training videos accelerate the expertise of your sales channel or integration partners, which increases your sales, speeds up product launches globally, and facilitates product delivery and integration projects.
After recruiting new employees, part of the orientation can also be done with the help of videos that speed up a person's access to work inside and free up old resources for productive work.
With webcasting and live streaming events, you reach your audience globally
Live streaming events interests people, be it a company announcement, a sporting event or a concert.
Icareus Suite enables live streaming for even large audiences. We use global content distribution networks to guarantee reliable distribution worldwide.
Thanks to our video player, you can embed the stream either on your own homepage or create your own video site, where you can also import recordings and other video clips from the event.
If you distribute premium content, we offer a variety of tools to commercialize your content.
Webinars add value, credibility and sales to the brand
Webinars are incredibly popular today. Webinars help your brand add value, train you to gain credibility, and present your solution to the public as you fill your sales pipeline.
Easily host popular online webinars, announcements, and other Live events even globally. Optionally login, synced slides, Interactivity in the form of Twitter or message board. For post-viewing, you can automatically save the event, trim and trim videos directly in the cloud, and publish the videos.
Icareus Organizing a webinar is really easy – you can create a new event in just 1 minute!
Gather attention and web visitors from social media
If part of your audience is for example on Facebook or Youtube,  you can easily share the live stream of your event on these services as well, while also distributing it to your own branded video pages.
Icareus Enterprise Video management users can publish desired videos at the desired time centrally from one place to the company's own social media channels with native upload or sharing content to Facebook, LinkedIn, YouTube and Twitter, as well as track their conversions and engagement and gather as many visitors as possible on their own web services.
Take advantage of the emotions evoked by video as sales leads with CTA tools
Videos impress people and evoke emotions, after which the person is more interested in taking the first step – contacting the service provider.
Icareus helps you to streamline your marketing and sales efforts and gather new leads through a variety of Call-to-Action (CTA) tools, such as display ads or video forms, which you can attach a form to a video either before or after.
Icareus Analytics provides data on where your videos were viewed and when. You can also integrate Icareus Suite with your CRM system, so leads are directed directly to your own system to process further.
Advertise, market, activate and leverage partners
If your target audience is broad, then you may be interested in taking full advantage of your own content – with your own ads. Icareus Enterprise Video supports various ads formats.
Show your ads on your on-demand, live, or webinar content, or monetize your sponsored or affiliate ads. In-stream pre-, mid-, or post-roll video ads are the most popular. Display ads can easily take advantage of the viewer's interest in learning more, whether it's about the city sharing more information about events or decisions or selling tickets in connection with a promotional video.
Icareus Video Cloud provides tools to make add your own ads (creatives) and create campaigns. And of course, you can also track analytics impressions and CTR and report results.
Paid webinars, live streams and other content
Organizing video-on-demand services or paid Live events has never been so easy.
Thanks to our payment integrations, your viewers can pay for a single video or event as well as subscribe to your video service for a monthly fee. We offer both credit card and bank payments, internationally.
You can also distribute Voucher IDs to your target audience or request registration to access content or earn by displaying your own pre-roll video ads with your videos, or by taking advantage of Icareus 'built-in integrations with video ad services.
Easy configuration to look exactly like your company's brand
We no longer live in the 90s and online brands today do not have to advertise for free, for example, corporate products and brands on their own websites.
All video players, webinar views, and the appearance of video portals in Icareus Enterprise Video can be configured by the customer themselves in just a few minutes to look like their own brand.
In addition, all user interfaces are responsive, ie they work on all terminals, and they can be embedded in your own home pages.
Analytics allows you to analyze both the viewing of videos and the success of your live event and track how its recording is viewed. Our real-time reporting shows you how new viewers are joining the broadcast and where they leave to watch, so you know exactly what content interests your audience!
Our analytics also show Ad Impressions, CTRs, Engagements, and Conversions. You can also integrate your own analytics tools into our services.
Integrations with the company's own and third-party systems bring added value
Icareus Suite Video Cloud provides open interfaces for integrations and Icareus staff is available to you for various integration projects.
You can also find more about our interfaces in our helpdesk https://heldesk.icareus.com
Latest news about Icareus Enterprise Video service:
5 reasons why you should build a video academy. 2020 changed the way we do business, meet people and live our daily lives. One of the outcomes of the pandemic is the explosion of online events, trainings, webinars and live streaming as well as other video consumption…
Read more »
5 reasons why you should build a video academy. 2020 changed the way we do business, meet people and live our daily lives. One of the outcomes of the pandemic is the explosion of online events, trainings, webinars and live streaming as well as other video consumption…
Read more »
Helsinki, 04.02.2021, Icareus has delivered a renewed Helsinki Channel service to the City of Helsinki. The Helsinki Channel is the city's video communication channel and offers important and current content to the city's residents.
Read more »
World-class support services
You can choose the support package that suits you
We offer various support service packages up to 24/7 support.
You can also count on our help when you start using the Icareus Suite service. We strive to make your life as easy as possible
Our basic support includes e.g.
Email, phone and online support and assistance with installations and configurations
Agreed response times in problem situations
Software updates and fixes
Priority functionality requests